Inside Out Net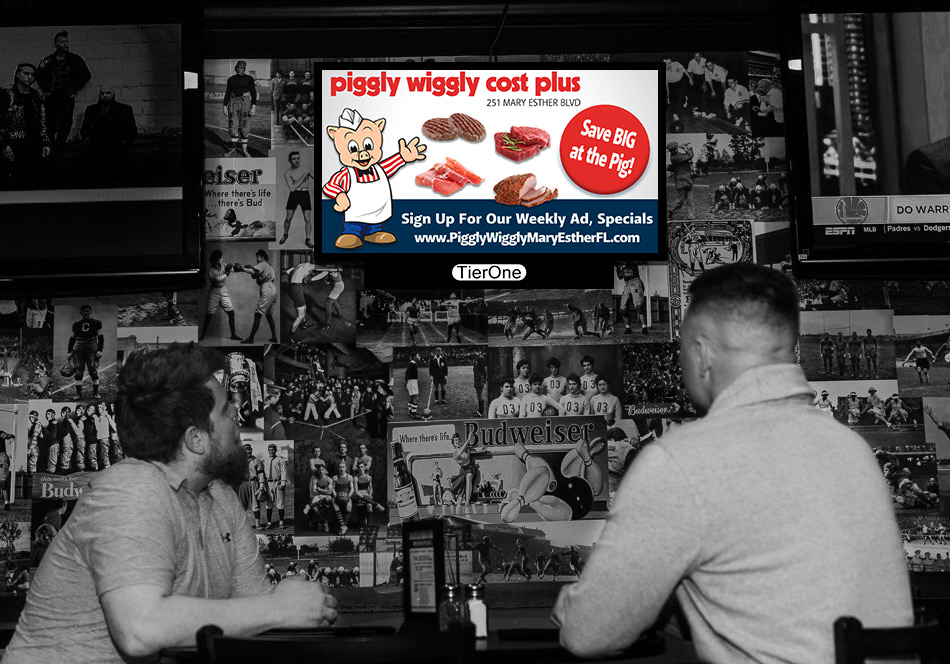 Bringing Out of
Home Media Indoors
Network targets on the go residents. Screens are positioned in high traffic locations and angled for maximum viewership.
:08 message repeats every four minutes, and with high location dwell times everyone sees your message (none competitive businesses only).
These viewers are active, and on the go – they are tougher to reach with traditional media.
Purchase Fort Walton Beach, Niceville and/or Fairhope networks alone, together, or with outdoor. This media is inexpensive.
Click for Pricing and Locations